This is for those who's holiday cards begin with "Better late than never..."
Stocking Stuffers
DCA Custom Arrows Sub Sonic Field Points
($20)
Anyone who shoots arrows needs field points. Simple concept but most of us
cheap out on this particular piece of essential kit.  I know plenty of shooters (and I was once one...) who will spend hundreds of dollars on the Gucci or arrow builds then screw on some $0.25 points made from the finest Chinesium and wonder why their groups look like shotgun patterns. 
An arrow is only as accurate as it's weakest component and Kyle from DCA Custom Arrows doesn't believe in weak components. Like everything DCA these points have been overengineered for performance but also convenience.
Besides being laser straight, the profile of these points matches that of most common 300 Blackout Subsonic bullets (hence where the "subsonic" name derives) this round profile is easy on your pockets and won't penetrate targets as deep making for easier arrow pulls.
Made in USA.
https://www.dcacustomarrows.com/products/subsonic-vld-precision-points
Tethrd "Hys Strap" & Gear Aid Gear Hook
($28)
One of my personal pet peeves is getting into a perfect stand and not having adequate ability to efficiently organize my gear. Hunt long enough and you will inevitably return to one of your favorite stands only to realize your trusty gear hangar is busted. This usually seems to happen on the coldest day of the year where screwing a new hangar into the tree feels about as easy as screwing it into titanium. 
The Hys Strap solves slves all that. It's quiet, lightweight, and works. Not much more to say about it other than it's one of the rare items that always lives in my pack. I would also recommend adding a Gear Aid Hook for your bow and a few extra carabiners for gear like range finders, your pack, quiver, etc... 
https://tethrdnation.com/product/hys-strap/
Half Rack Bow Wing
($11)
Now on the contrary, this has become my "go to" for more permanent gear mounting solutions. The over-molded rubber arm ensures you're not nocking your cams and limbs on metal at "go time". The integrated gear wing is perfect for hanging your pack, calls, range finder, etc... and doubles as a gripper that bites into the tree when weight is applied ensuring the Bow Wing stays stable and secure under awkward loads. When it comes time to relocate the Bow Wings folds conveniently and I will usually slide it through one of the open molle loops on my saddle for safe keeping until I find a place for it in the next set. Oh and yes the swivel stud features 1/4" thread so you can mount an action cam on there. 
https://half-rack.com/products/bow-wing
Eberlestock Fingerless Prowl Gloves
($35)
Warmer than expected, reinforced where you need it, easy on/off, exposed fingers for those tasks that require full dexterity, and short cuffs designed specifically to provide ample room for wrist strap releases. IMHO they are the perfect bowhunting glove. Typically with gloves you are battling the balance of dexterity vs. durability. The Prowl are no exception and definitely lean more towards the dexterous side. So while I wouldn't expect them to survive a whole winter working construction, they are plenty tough for hanging sets, shooting through November, and at a relatively modest price of $35 they aren't so expensive that having a back up pair will leave you destitute. 
https://eberlestock.com/products/fingerless-prowl-glove
Rack Hub RH2 
($70)
3/3 wives polled agreed that this is the most aesthetic shed mounting system on the market. It's also extremely easy and intuitive to install. Easy recommendation for any antler enthusiast.
Made in USA.
https://www.rack-hub.com/products/rh-2
SOF-T Tourniquet
($32)
Bleeding out isn't sexy and it can happen in seconds. If you are going to occupy your time with implements designed to kill via hemorrhaging you should also be equipped and prepared to stop hemorrhaging. Accidents happen, whether it's a slip and fall, cut during field dressing , etc... God forbid you end up on the wrong end of one of your pointy tools it's worth having this little piece of life saving equipment easily accessible. I remember after I killed my first buck I was so amped I cut right into my hand while I was cleaning my knife. I had no first aid, no tourniquet, so I ended up packing the wound with coffee grinds and wrapping it in duck tape. Worked great and gave me a solid caffeine buzz but there are better options...
I'm no medical professional but I reached out to several buddies who have been there and done that in multiple theatres. They all agree the SOF-T is the king of tourniquets. It's small, easily stowed, easily deployed, and has a metal windlass so you can train yourself and everyone you know with the same tourniquet you hopefully never have to use in a life or death situation. I have started just storing one in every pack, car, and corner of the house. They are easy to train on and cheaper than cashing in on that life insurance claim.  
https://tacmedsolutions.com/products/sof-tourniquet?variant=40626596544711
Mack Belt
($85-$150)
Veteran owned and operated by my buddy Mack, these are the best damn belts period. Made with authentic leather at Mack HQ in Montana these belts are simply a quality product with a unique look built by former Navy SEAL, Noden's Recipient, and all around good dude. 
Made in USA.
Jack Carr series
($11-$25)
The perfect book series for the gear junkie in your life. Imagine all of the gear I make content for, triple it, and inject it into a thriller series written by a 20 year Veteran of the Navy SEALS. 
https://www.officialjackcarr.com/books/
Black Rifle Coffee Club Membership
($15+/month)
Do you know someone who drinks coffee, loves America, and outrageous patriotic art designs? This is the perfect gift for just such a person. My Mom actually bought this for me a few years back before I ever knew anyone at the company. I kept it going and I look forward to my monthly little package of beans. BRCC also has an Exclusive Coffee Subscription or "ECS" (vets love their acronyms) which will gain you or your recipient access to smaller more rare roasts. They also have a sticker club if you're not a coffee drinker but love guns and coffee inspired decals. 
https://www.blackriflecoffee.com/pages/coffee-club
Noden's Outdoors
What do you get someone who has everything? You don't, you donate to a charity in their honor. That's the gift that keeps giving. This is something my family has started doing the last few years. We're all adults with outrageous spending addictions so rather than waste time and effort on material gifts for one another some of us opt to donate to causes we know we all care about instead. 
I am a sitting board member and Archery Education Lead for Noden's Outdoors which is a Non-Profit that takes Special Operations veterans who transitioned out of the military within the past year or are about to, and provides them with all of the kit,
training, and opportunity to go on their first bow hunt. The goal is to provide these warriors with a new tribe and mission that taps into many of the skills honed over their previous career. If you are reading this you no doubt understand the therapeutic and life changing impact bowhunting and archery has. Noden's goal is to grow the game through giving back to those warriors who gave so much for us.
Beyond just bowhunting each recipient also receives human performance
coaching. This may seem ridiculous for the world's baddest warriors but most of us don't realize just how much TBI and other health issues plague these men and women. When you train as hard as you fight concussions, lead poisoning, low T, hearing loss, and a host of joint and muscular issues are some of many very common chronic conditions our warriors deal with during and long after their service. Noden's Human Performance coach Matt Wiswesser caters the program to shift recipients focus from high impact tip of the spear type training to long term recovery and longevity. 
The feedback I have received from program recipients is that the experience, which spans eight months, is life changing. It's incredible to watch these warriors grow on their journey from first time picking up a bow, to first harvest, and the best part is the bonds forged along the way. It's truly a special organization I would encourage anyone to support. Our goal over the coming years is to be able to expand the program to include soldiers families and hopefully one day extend the recipient pool to veterans outside of Special Operations as well. 
https://nodensoutdoors.betterworld.org/donate
KOTA Swag
Shameless plug...
The way I have been running things is once a style sells out it doesn't come back so if you like something scoop it up!
Now for the pricier stuff...
Montana Knife Company Speed Goat
($225)
Dare I say the most recognizable of the MKC collection and as of now the only PERMANENTLY in stock model, the Speed Goat is a light weight multipurpose knife adequately at home in the backcountry or as an EDC knife. Like all MKC knives the Speed Goat is made here in the USA and subject to Montana Knife Company's Generations Promise. Meaning you and your grand children can send your Speed Goat in for re-sharpening and a new paracord wrap. Speaking from experience, many epic memories will be made before you ever need to cash that in...
Made in USA.
https://www.montanaknifecompany.com/collections/the-speedgoat-blade
Sitka Equinox w/ Insect Shield 
($48-$250)
This is an essential layer if you hunt anywhere where mosquitos or ticks are present. These pieces of from Sitka have Permethrin imbedded in the material so they repel insects. This has become my go-to layer in Florida and Long Island where mosquitos and ticks have unfortunately claimed the health of far too many friends. Besides repelling notorious six legged critters they are phenomenal base layers in their own right. The Hangar Work Henley is pretty light weight and I have started rocking it for yard work, hiking, and hunting.
 https://www.sitkagear.com/products/insectshield
Nock On Checkmate
($200)
As someone who has owned every high end quiver on the market (some multiple times...) they all frustrated me at some point or the other. Some are quiet and secure but don't play nice with certain common sights or rests. Others lack adjustment and sit way from the riser throwing off the bows balance. Most annoying of all are those that seem to add vibration to a bow and don't hold arrows securely. Which you know... is a quivers number one job. The constant baby sitting of broadheads is one of those inconveniences we have all become used too but shouldn't be forced to accept from our $150+ accessories. I'm very forgiving towards new products and have rightly been criticized for being too positive, but even I have to admit it's just unacceptable when the largest manufacturers continue producing new products which don't address old issues. 
Enter archery's Jedi Master. Dudley designed the Checkmate to corner these issues, hence the name. It is a rock solid, adjustable, quiet quiver that keeps arrows secure and has a few unique details like the extra arrow gripper which allows you to remove the quiver but still keep a back up attached to the riser for quick follow up shots. Anything worth shooting is worth shooting twice after all. 
I really love this quiver and would go so far as to say it's both the best on the market and the best product Dudley has produced. And that is coming from someone who has spent the equivalent of a mortgage payment at the Nock On website. Besides being a solid quiver that extra gripper is a feature I would not want to give up ever again. During the season I have used that to hold my field point during practice sessions. In the stand it obviously holds my back up arrow. Come summer time I anticipate using it for TAC so I can shoot the course without my quiver on so I can avoid being "that guy" who always needs someone to help replace arrows in their backpack. 
https://shop.nockonarchery.com/collections/quivers
Bushnell Cellucore 20
($90)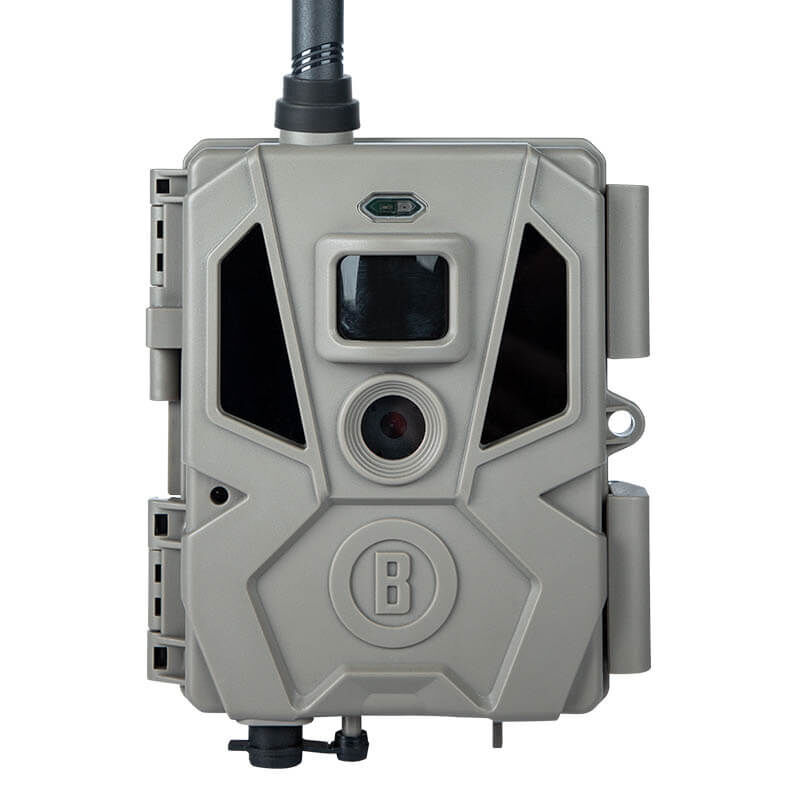 I am by no means a cell cam connoisseur but I have used enough trail cams to know what is garbage and what is good. The Bushnell Cellucore 20 is good. The image quality is mid if I am being honest but the setup, connection, transmission and battery life are all exceptional. The battery life in particular is insane. It's so good I have actually changed batteries on multiple occasions just because I couldn't believe it was reading right. I checked with other Cellucore 20 users and they echoed he same experience. I won't pretend to know every great cell cam on the market but this is one I can recommend without a doubt.  
https://www.bushnell.com/trail-cameras/wireless-2/cellucore-20-low-glow-cellular-trail-camera/P1688588.html
Eberlestock Bandit
($150)
If you have been following Knights of the Apex for longer than a few days you have no doubt seen this pack quite a bit. It's my favorite EDC bag. I have two. One in tan that was previously my EDC bag, now my Daddy Diaper bag. And a Eberlestock's Doppelganger Mountain camo that I use for day hunts and TAC. This pack is just awesome. Clamshell zipper for the main compartment, secure external pockets perfect for nalgenes, a molle gear flap that is surprisingly durable
(I have used it to hold my bow, sticks and saddle but not at the same time), internal storage pockets for organization of small items like grunt tubes, rattle bags, bow arms, etc...  If you need a laptop sleeve I would upgrade to the slightly larger Switchblade but otherwise the Bandit has the structure and volume you need for short adventures out into the woods or around town. 
https://eberlestock.com/search?type=product&q=bandit*
Trophyline Mission Platform 
($200)
As a life long hang on hunter the Mission platform converted me to a saddle believer. Its a large platform no doubt, but that's what I like about it. There is one shot all saddle hunters wince at and it is the 12 to 3 o'clock shot if you are facing the tree. The common technique is to stand straight up on the platform and turn almost a full 360 so your back is to the trunk with the tether twisted around your body holding you to the trunk. The first time you see it it looks like a Fifty Shades of Gray meets Cirque Du Solei type maneuver. For the new saddle shooter it's a sketchy feeling position and not something you want to do for the first time twenty feet up in the air. But with the larger Mission platform this move is unnecessary for the medium sized man like myself because you can just stand up, shuffle, and shoot almost as comfortably as any hang on. Even in boots. In my opinion it's a simple convenience that has drastically lowered the learning curve when it comes to saddle hunting and is well worth the extra size and weight compared to other platforms. 
Made in USA.
https://www.trophyline.com/products/the-mission-platform
Vertical Overland Treestand
($365)
What the Mission Platform is to saddle platforms the Overland is for hang-ons. Large for its class, comfy, robust, and made in USA. The Overland features a larger than average platform, surprisingly comfortable and generously sized mesh seat, and very few parts making it both solid and quiet. The Overland is too big and heavy to be a "hang and hunt" stand in my opinion, though you could if you had too. Instead, I think of the overland as the ultimate "set it and forget it" for the season stand. In other words it's the perfect stand for the spot where you want a ladder stand but you can't or don't want to get a ladder stand in there.
Vertical has plans to release a line of accessories for the Overland and it's little brother the "Drifter" that will cater to the bow, rifle, cross bow hunter and self-filmer.  At present the only accessories for the patented Accessories Integration System (AIS) are foot pegs though the company promises much more in the near future. Vertical offers the Overland in either a green or tan Cerakote, another unique feature for a trees stand company. 
Made in USA.
https://verticaltreestands.com/products/treestand
Tethrd One Stick Gen 3
($140-$350)
Widely regarded as the best climbing sticks on the market the Tethrd One Stick Gen 3 come in under 1lbs each while providing generous real-estate for your feet in a double step type design. If the price of the one stick is too steep Thethrd Skeletor sticks are a feature packed albeit heavier but much more competitively prices option.
https://tethrdnation.com/product/tethrd-one-climbing-stick-gen-3/
Dialed Arxos
($500)
Now I was part of the testing team for the Arxos and I had my fair share of feedback for the engineers during the early development process of the Arxos. In short, it's almost everything I want in a bow sight (there are a few things still in development...) and my favorite sight on the market. There just isn't a cleaner design or sight picture currently available. The clean post and top level are so intuitive it almost makes my brain feel forced to stop and calculate an extra second when looking through a more traditional scope housing.
Made in USA.
https://dialedarchery.com/collections/arxos%C2%AE-series
High & Dry Bowmam
($165)
The ultimate bow hangar for the backyard range or ground hunter. This is one of those simple yet overengineered pieces of kit you just appreciate during those evening shooting sessions with a cold one in the cup holder and the old stick and string dangling from the hangar. Like most of this list the Bowman is also made in USA.
 https://highanddryoutdoors.com/bowman/